Damage Prevention Programs
Targeted and Functional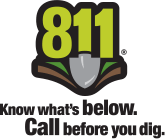 Geofencing
Enertech harnesses the future of stakeholder outreach with its ability to implement successful digital media campaigns.
Geofencing campaigns
Geofencing keyword targeting campaigns
Geofencing domain targeting campaigns
Construction and Dig Ticket Identification
Enertech has developed an interactive report to visually analyze dig tickets.
Identify excavators outside of the corridor
Work type
Work location
Targeted communications
Cross Bore Program
Enertech deploys measurable cross bore programs to excavators to stem the growth of these types of incidents.