Damage Prevention Programs
Targeted and Functional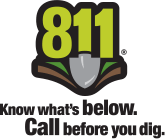 Digital Media
Enertech harnesses the future of stakeholder outreach with its ability to implement successful digital media campaigns.
Geofencing campaigns
Geotargeting campaigns
Email campaigns
Impressions
Audience demographic
Click-through Rate CTR
Time on webpage
Develop banner ads & video ads specific to stakeholder
Develop operator landing pages specific to the stakeholder
Violator Program
Enertech performs a variety of effective campaigns towards violators, making them aware of the risks involved in not following best practices.
Direct Mail
Email
Geofencing
Liaison Classes
Text Outreach
Cross Bore Program
Enertech deploys measurable cross bore programs to excavators to stem the growth of these types of incidents.
Miscellaneous Outreach Programs
Other programs Enertech has developed and deployed:
Crossing & Encroachment
Line Locating & Temporary Marking
Operator One-Call Tickets
ROW Patrol & Response