Veterans Day, 2018, marks the 100th anniversary of the end of World War One.  The Veterans Administration released this image in honor of the event: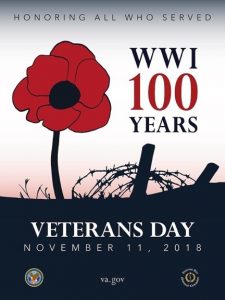 Hostilities in the first world war ended at the 11th hour of the 11th day of the 11th month of 1918.  Subsequently, November 11 was called "Armistice Day" for many years in the United States, becoming known as "Veterans Day" in 1954.  Of interest, there is no apostrophe in the spelling of "Veterans Day" – because according to the United States Department of Veterans Affairs, Veterans Day does not belong to veterans, but is instead a day to honor all veterans.
All of us at Enertech wish for the safe return of military loved ones deployed near and far.
Enertech would like to take this moment to honor not only all veterans, but also our "Enertech" veterans.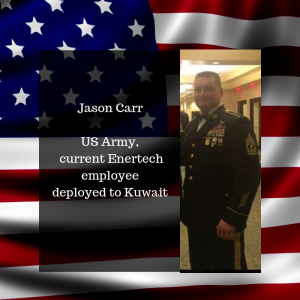 Jason Carr—US Army, current Enertech employee deployed to Kuwait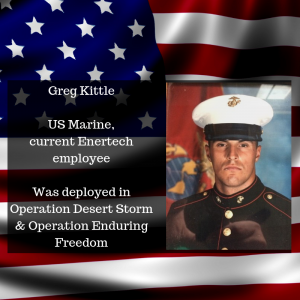 Greg Kittle—US Marine, current Enertech employee was deployed in Operation Desert Storm and Operation Enduring Freedom
Enertech also salutes the family members of Enertech employees: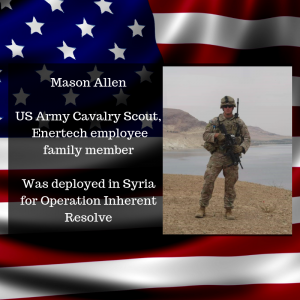 Masen Allen—US Army Cavalry Scout, was deployed in Syria for Operation Inherent Resolve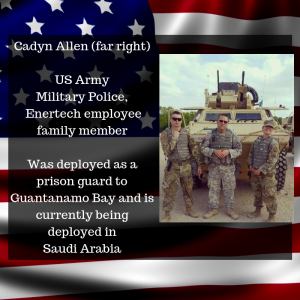 Cadyn Allen (far right)—US Army Military Police, was deployed as a prison guard to Guantanamo Bay and is currently being deployed in Saudi Arabia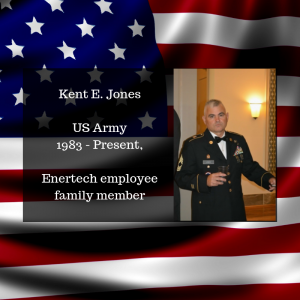 Kent E. Jones: U.S. Army 1983 – Present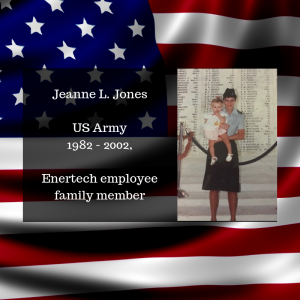 Jeanne L. Jones: U.S. Army 1982 – 2002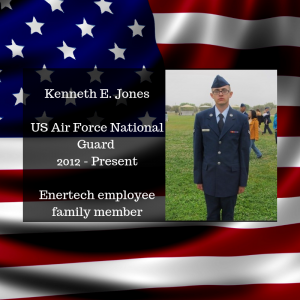 Kenneth E. Jones: U.S. Air Force National Guard 2012 – Present