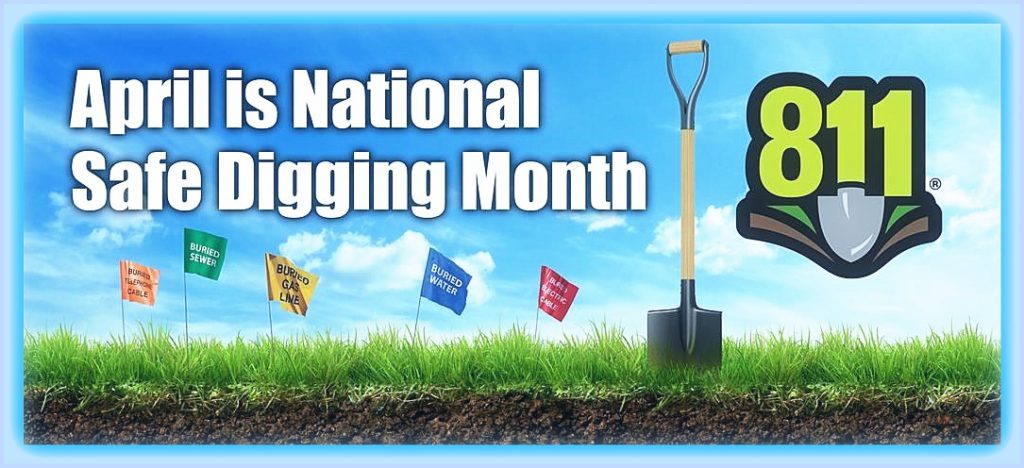 While we always want damage prevention to be at the forefront on every day and every month, April is officially Safe Digging Month.  The event started back in 2008 as a way to encourage all stakeholders to come together and push safe digging practices/call 811 for everyone from the professional down to the amateur level. All of the nation's 811 call centers will be promoting the message heavily during April, and at Enertech we can help you do the same.
Did you know that Enertech can:
Design and deploy customized damage prevention outreach supporting National Safe Digging Month.
Design and deploy email campaigns.
Design and deploy specialized mailer campaigns.
Design and Deploy autodialer phone outreach campaigns
Design and Deploy Social Media campaigns.
Remember, your damage prevention message is no good if it's not being heard.  You're familiar with Wrigley's chewing gum?  Of course you are.   It's the world's largest maker and marketer of chewing gum, selling in over 180 countries.   The company was founded by William Wrigley, Jr. in 1891, and he believed in getting the good word out about his product.  Someone once asked him why he marketed so much.  "I market for the same reason a pilot keeps his engines running once he is off the ground," he replied.
Let that sink in for a moment.  Once your message is out there, keep your message out there.
Lift your wheels off the runway in April for National Safe Digging Month – and let Enertech help keep your message airborne through the rest of the year.